DXR250
Direct Radiography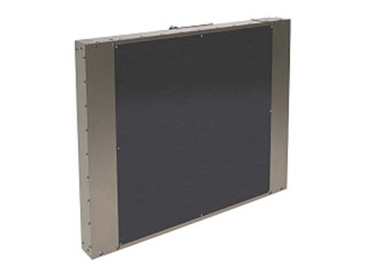 The DXR250 provides a large active area, enabling easy
film replacement. The DXR250 utilizes a CsI scintillator
with optimized noise and resolution parameters to provide
premium imaging over a wide range of parts and material
types. GE's Inspection Technologies business detectors
incorporate a temperature controller, allowing for longer
calibration intervals and quick consistent images.

Features and Benefits
• Large imaging area
• CsI scintillator for premium image quality
• Temperature controller for stable offsets over longer
periods, enabling more consistent imaging and fewer
calibrations

Applications
• Film replacement
• Pipe manufacturing
• Large castings
• Integrated manipulation systems