PALM Flat Scanner for General UT Weld Inspection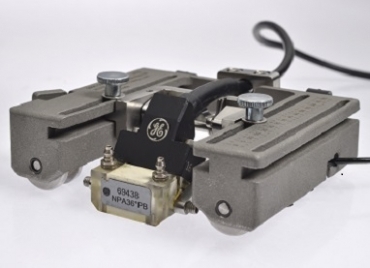 The PALM Flat Scanner – part of the PALM Scanner family – is a versatile and ergonomic UT inspection tool featuring an integrated encoder and magnetic wheels, allowing vertical and overhead operation. The scanner can be used on diameters larger than 90 mm for circumferential scanning and 200 mm for axial scanning.
The PALM Flat Scanner circumferentially inspects pipes of diameters from 90 mm (3.5") outer diameter to flat and inner diameters down to 250 mm (10"). The minimum diameter of axial scanning is 200 mm. The tools can carry probes upto the size of 70 mm (length) x 50 mm (width) to suit any inspection procedure regardless of tube thickness, material or acceptance criteria.
The PALM Flat Scanner is delivered with a wide selection of accessories in order to make inspection and/or equipment handling even simpler. With other types of probes, the PALM Flat Scanner has the potential to solve many other applications as well.
BENEFITS
Compact, rigid, lightweight and robust (IP67, stainless)
Low profile to pass clearances as low as 30 mm (1.2") dependent on probe
Reproducible adjustment of the probe position based on an integrated ruler
Adaptive to various probes and wedges
Integrated robust encoder, which can easily be replaced by the operator
Spring-loading and gimbaling of probes
Magnetic wheels to stick to tube and for straight guiding
Manual brake for hand-free locking at any position
Easy switching from axial to circumferential direction and back
Operatable by a single person
Easy to set up
CE compliant